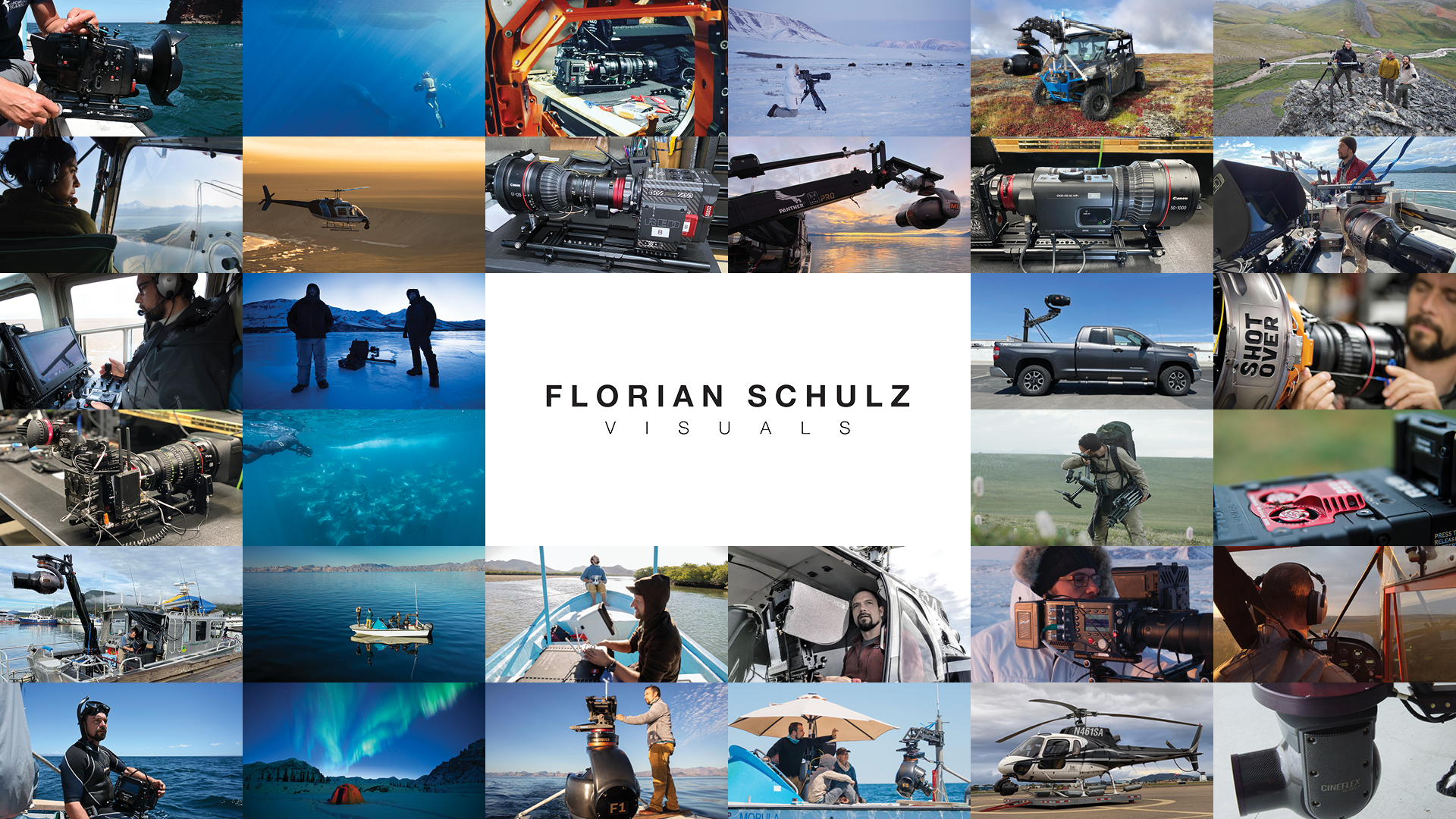 Hire expertise.
Camera Operator & equipment for hire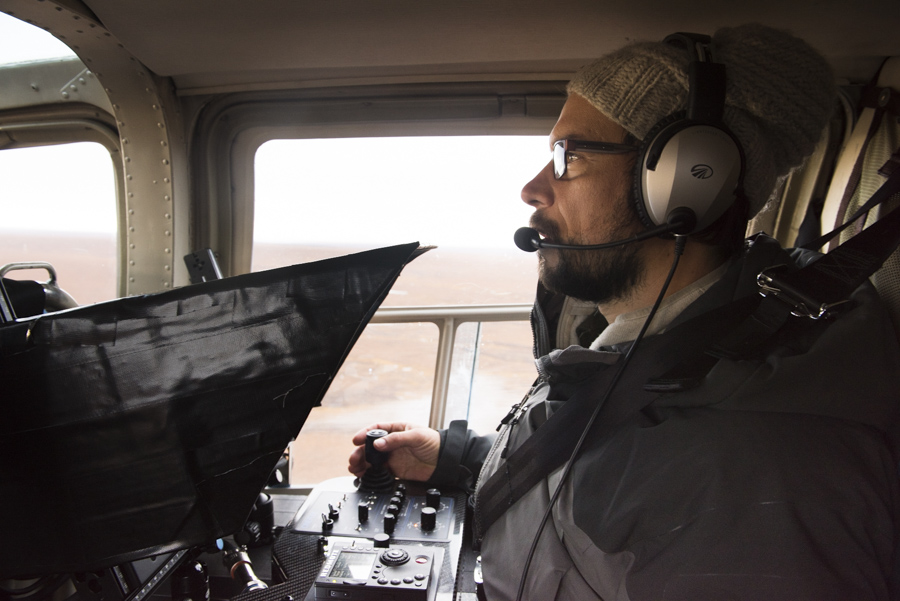 Florian Schulz Productions develops and produces high-end nature films. Our goal is to transport our viewers into the wild. To achieve this, we may come eye to eye with big brown bears, spend days in a camouflage tent to film a rare bird, rise up high into the air to shoot aerials with a Cineflex, or ShotOver or dive below the water's surface to encounter great white sharks. Our footage is shot with the latest 8k RED cameras, complemented with the Phantom Flex when ultra-slow motion is need.
Our three gimbal systems, the Shotover F1, M1, and Cineflex ULTRA, can be equipped with the longest-range telephoto lenses available in cinema. Those gimbals can be attached to helicopters, cars, or boats while delivering unbelievable shake-free film sequences of wildlife behavior. With the Phantom Flex 4K and VEO 4K and we are able to give our viewers a look into high-speed action that otherwise is hidden to the human eye. Our goal is to show nature in all its beauty creating artistic images that reflect the style and vision of Florian Schulz's work as a still photographer.
Our equipment
Fun toys we work with
Our equipment
VERSION 1: Fun toys we work with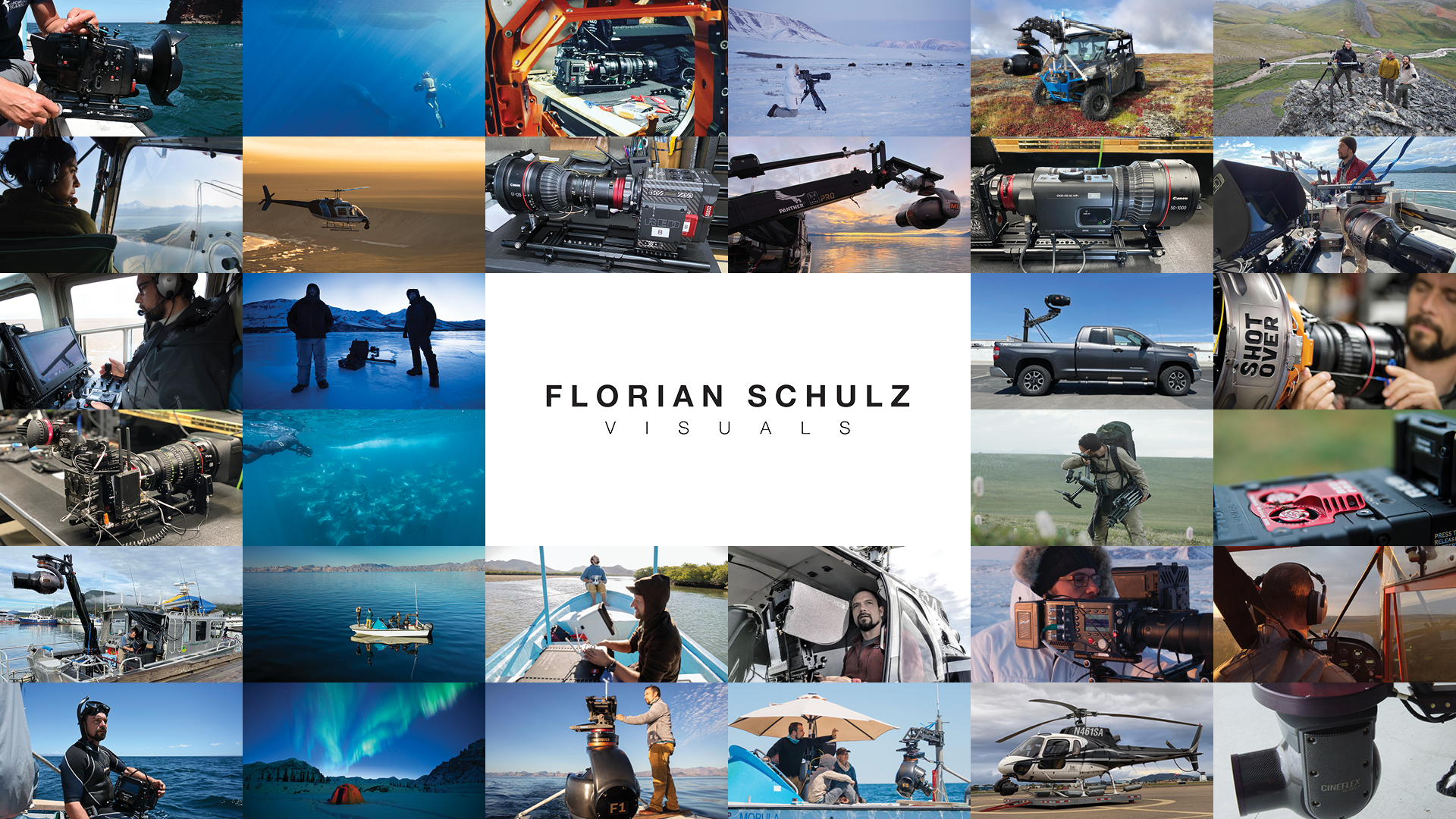 Gyro Stabilized platforms / Camera Systems
Cineflex Ultra (5-axis gyro-stabilized platform for RED Helium 8K Camera, multiple lens options)
Shotover F1 (6-Aaxis gyro-stabilized platform for RED Monstro & Helium 8K and Phantom Flex and Phantom Veo, multiple lens options)
Shotover M1 (extremely lightweight 6-axis gyro-stabilized platform for RED Monstro & Helium 8K and Phantom Flex and Phantom Veo, multiple lens options)
Ronin 2 (3-axis stabilization system)
Ronin S (3-axis single-handled gimbal for DSLR and mirrorless cameras)
Sound
Sound Devices 633 Mixer
Sennheiser MKH 8070 + Windshield
Sennheiser MZF 8000 Filter Module
Teleinga Parabolic Disc
Sennheiser Wireless SK100 - Transmitter
Sennheiser Wireless EK100 - Wireless Receiver
Lavier Microphone - MKE 2 EW
Audio Technica BP 4029
Audio Technica AT 3032
DT 779 Headset Bayer Dynamic
ZOOM Recorder H6 ZOOM
Boom Pole
DSLR-Lenses
Nikon Tele 70 -200mm
Carl Zeiss Distagon 2,8 / 15 ZF 2
Nikon Nikkor 28-70 mm 1:3.5 -4.5
Nikon PC-E Nikkor 24 mm 1:3.5D ED
Nikon AF-S Nikkor 28-300 mm
Nikon AF-S Nikkor 17-35 mm 1:2.8D
Nikon AF Nikkor 85mm 1:1.4D
Sigma FX DG Fisheye 15 mm 1:2.8
Nikon AF-s Micro Nikkor 105 mm 1:2.8 g ed
Tokina AT-X Pro SD 11-16 F2.8 (IF) DX II
Nikon AF-S Nikkor 200-400mm 1:4 G II ED
Nikon Nikkor Fisheye 16mm 1:2.8 D
Tokina AT-X Fisheye 10-17mm F3.5 -4.5 DX
Nikon Af-S Teleconverter TC-14E III 1.4x
Canon 24-70 mm
Canon 70-200 mm
Canon 8-15 mm
Sigma 24 mm 1:1.4 DG
Sigma 135 mm 1:1.8 DG
Sigma 35 mm 1:1.4 DG
Tamron 150-600mm
Canon 200-400 mm F4
Canon 600 mm F4