Nikon Assignments
The projects
A good photograph is knowing where to stand.
Welches meiner Fotos mein Favourit ist? Das was ich morgen machen werde.
Der Gebrauch einer Kamera ist ähnlich dem eines Messers. Man kann damit Kartoffeln schälen, aber auch eine Flöte schnitzen.
Nikon D600
Chasing the Light
Ein Auftrag, Zwei Brüder, drei Kameras und -35 Grad. Im Frühjahr 2012 bekamen Florian und sein Bruder Salomon von Nikon den Auftrag "Dreht einen Film über die D600 der Lust macht zu Fotografieren" und das taten Sie dann auch. Das Resultat war der Produktfilm "Chasing the Light"
the result
Be a part of the story
Making of
How did you do it
"Yeah right, two brothers ....... and a hellofa big budget production crew ... "! I guess this video comment is the best complement to me and my brother Salomon. The truth is, it simply was just the two of us filming this movie.
It sure was not easy, especially as we covered such a broad area, focusing on landscapes and wildlife between California and Alaska, constantly looking for unique angles and special light. Throw in the timelapse at night and you can imagine how little sleep we got. Watch the Nikon D600 "Making of" movie to get some insight.
the equipment
There were three camera prototypes, a pickup truck, and lots of ideas. A standard shoulder rig, Sachtler tripods, and a Rode DSLR microphone were just as much part of the equipment as a shoe bend.
Additional equipment we used was a FigRig, an ABC light crane, a gyro stabilization system, a glidecam for timelapse shots, and a suction cup system for attaching the camera to the car.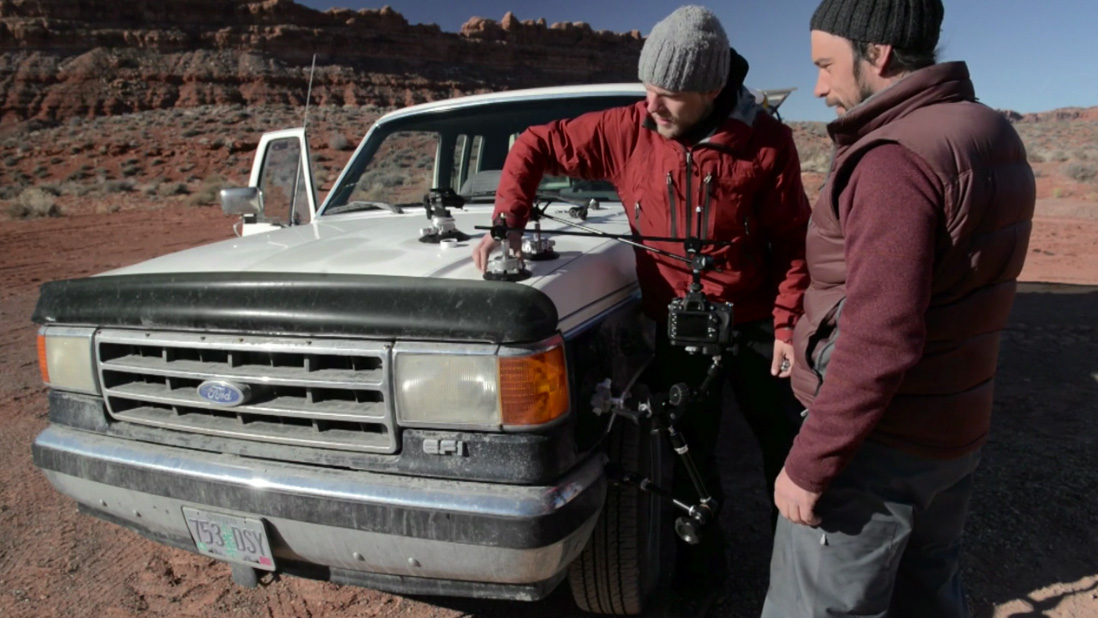 Presse
Das schreibt die Presse zum Projekt
Zoom Magazine | Print | DE
Nikon D600 Product catalog | Print | USA
Camera Magazine | Print | DE
Article: Kalte Pracht
Issue: January / December 2013
Nikon Pro Magazine | Print | UK
Nikon Pro Magazine | Print | DE
Nikon Expo: Florian featured as one of 13 selected photographers by Nikon Pro Magazine.
Issue 2006